William Small
CIO
William Small is a native of Annapolis, MD. While attending Anne Arundel Community College Will worked in database management and began his career as owner of Will Get IT Done with a series of referrals.
Will's vision for the company is to provide excellent computer support for local businesses and individuals. Will is also involved in the local community, having served for years on the Annapolis Transportation Board. He is a entrepreneur, running several businesses. He enjoys sailing, bicycling, gardening, and spending time with his family.
.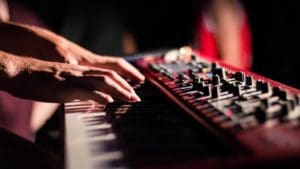 YVES POM
Computer consultant
Originally from Cameroon, Yves is a student of IT at Prince Georges Community College. He spent half his life in France before returning to the US.
From Yves:
I strongly believe that Information Technology is all about sharing with others, learn every day, and be teachable. I like working with others, learning from others, and sharing knowledge; and that is what prevails at Will Get I.T Done: knowledge's transmission in a caring environment. Unity, service, and teamwork are the values driving my everyday lifestyle.
Being a business and music lover helped me understand that I do not need to be limit myself to a single professional field. Will, the CEO of this company, will always be the first one to remind us that having a vision and working for that vision to become a reality is very important. Therefore, I never lose that focus.
Will Get I.T Done is all about work, passion, and humanity. In this company, people and employees are at the center of everything, and I am proud to be part of this team.
Let Us Help
The first step in dealing with IT obstacles is recognizing that you need help. After that we make it easy! We're ready to help keep your technology working for you so you can stay focused.